Stampede Drilling is headquartered in Calgary, AB with field support offices in Estevan, SK and Nisku, AB. The goal of Stampede Drilling is to provide the safest and most efficient drilling services in Canada. High quality equipment and experienced field staff provide the foundation for Stampede Drilling to be a leader in the oil & gas industry.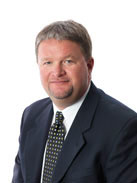 Lyle Whitmarsh – President & CEO
Mr. Whitmarsh has 35 years of energy industry experience. Mr. Whitmarsh previously held the position of President with Trinidad Drilling from 2002 to 2008, and Chief Executive Officer and a member of the Trinidad board of directors until March 2017. Mr. Whitmarsh has extensive practical hands-on experience, starting as a rig floor hand in the early 1980's and evolving through various operational positions, advancing into executive roles that included diversity into manufacturing, well servicing and international operations. Recently, Mr. Whitmarsh served as an intermediary board member in the Total Energy and Savanna Energy Services merger, then acted as President of Savanna Energy Services until July 2017. Mr. Whitmarsh has served in various capacities with the Canadian Association of Oilwell Drilling Contractors (CAODC) during 2005 to 2017, in Calgary, Alberta.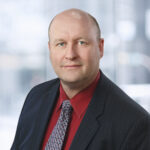 Terry Kuiper - Chief Operating Officer
Mr. Kuiper has over 30 years of experience in the oil and gas industry. He began his career as a Floorhand progressing up to Rig Manager in both well servicing and drilling operations.  Since 2002, Mr. Kuiper has held various management positions, including safety coordinator, personnel manager, field superintendent, marketing, and Vice President. Prior to joing Stampede, he worked at several different public and private drilling contractors such as Hemsing Drilling, Western Lakota Energy Services, Savanna Energy Services, CanElson Drilling, Trinidad Drilling, and Ensign Energy Services. Mr. Kuiper is currently a member of the Board of Directors of the Canadian Association of Oilwell Drilling Contractors (CAODC).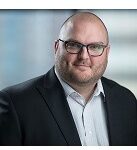 Jeff Schab, CPA, CA – Chief Financial Officer
Mr. Schab is a member of the Chartered Professional Accountants of Alberta with 10 years of accounting and finance experience with private and publicly listed companies. His career began at a major international accounting firm as a team member in the assurance group before continuing into the oilfield services industry. He has been part of the Stampede Drilling team (formerly known as MATRRIX) since 2013 and was appointed Chief Financial Officer February 2015.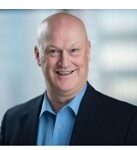 Mr. Ozar's experience in Information and Data Management spans 35+ years throughout Canada and the USA in the Oil & Gas industry.  Prior to joining Stampede Drilling (formerly known as MATRRIX), he was the Field Supervisor with RigSat Communications supervising field operations in Canada. Before his role at RigSat, he was employed by Rigwatch / Nabors Drilling for seven years; most recently as General Manager, Canada. Mr. Ozar began his Data Acquisition career in the field, with M/D Totco working throughout Canada and the USA.